Here's How to Delete Your Data From FaceApp
The latest social media challenge has people posting pictures of what they'll look like when they're old.
The problem? A Russian company is behind the app, and users worry they may be unknowingly giving developers the right to keep your photo for public display indefinitely.
After much speculation, people are being urged to exhale - and the horror stories appear to be unfounded
The latest social media challenge has people posting pictures of what they'll look like when they're old. The #AgeChallenge is also called the FaceApp Challenge, because it requires you to upload a picture of yourself using FaceApp. You can then alter your appearance using the app.
The problem? A Russian company is behind the app, and users may be unknowingly giving developers the right to keep your photo for public display indefinitely. While parents are being urged to talk to their kids about the apps they download and be mindful of the terms of service, others are cautioning everyone to take a breath.
There is nothing confirmed to support that you're handing over "all" your images. Rather, the pics you run through the app are stored (so no, they're not swiping all your info). And the company, who says nothing is headed to Russia says they'll be happy to remove your images on request…from the Amazon and Google servers they're stored on.
The app challenge went viral when celebs including Drake,Taylor Swift,Kevin Hart, the Jonas Brothers and Dwyane Wade accepted the challenge, and posted pictures of themselves on Instagram looking older.
Source:The Guardian
The company's chief executive, Yaroslav Goncharov, said the app was not using faces for anything other what the app is there to do, and that most photos are deleted from servers within 48 hours of being uploaded.He said Russian authorities do not have access to U.S. user photos.
Just deleting the app won't get rid of the photos FaceApp may have in the cloud.
Goncharov said people can put in a request to delete all data from FaceApp's servers. You have to send a request using the mobile app using 'Settings->Support->Report a bug' with the word 'privacy' in the subject line.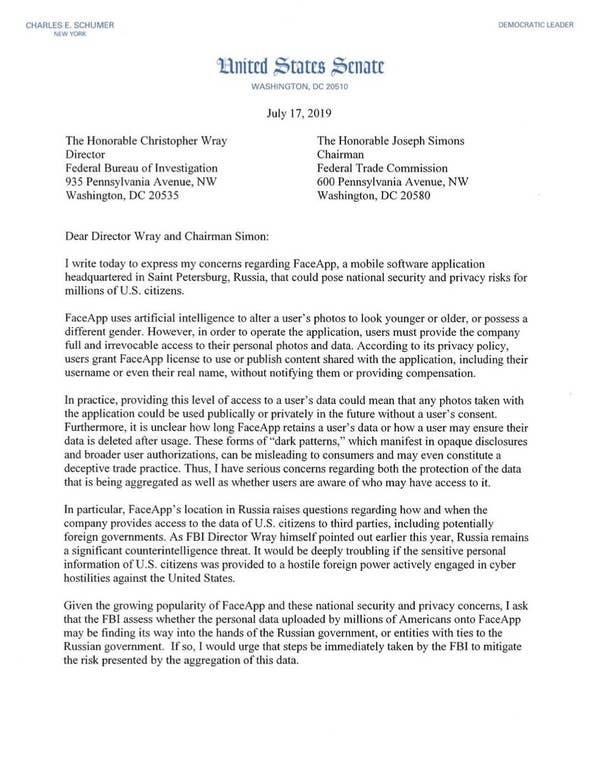 JP
Want to know more about JP? Get their official bio, social pages & articles!